School Meals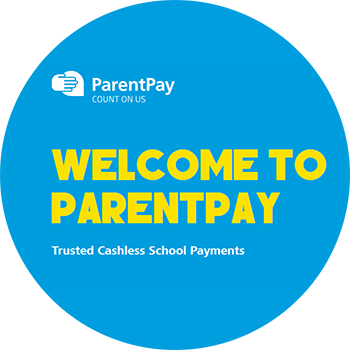 School Meals
Lunchtime is a very important part of the whole school day but it isn't just about the food they eat. Children also learn how to behave in a dining area, how to interact with their friends and try foods they might not have at home.

Derbyshire County Council caterers cook school dinners daily in our school kitchens using fresh, local produce to provide a healthy and delicious range of dishes.

Weekly menus provided by Derbyshire County Council have been planned to offer choice and variety for your child. We provide hot specials of the day, supported by fresh vegetables or salad, a vegetarian choice, hot and cold desserts, snacks and sandwiches. Click HERE to visit DCC Catering website and to find out more about the services they provide.
Dinner Money
We use a cashless system called ParentPay to pay for school dinners, school trips, activities and to book places for school events and performances. Dinner money remains at the below prices.

£2.45 (£12.25 per week)
Special Diets
Special diets are a very important part of our catering provision in schools. Please find below information regarding allergen and medical diet procedures. These procedures are essential to ensure the needs of each individual pupil can be safely met.
Free School Meals
Parents claiming some benefits can claim free school meals for their children who are registered at a Staffordshire school and who would normally be at school at lunch time. Even if you don't want your children to have the meals, claiming them helps their school.
Who can get free school meals? You can claim free school meals for your children if you are in receipt of any of these: Income Support Income Based Job Seekers Allowance Income Related Employment and Support Allowance Child Tax Credit but not Working Tax Credit and the household income is not more than £16,190. Please note: anyone receiving Working Tax Credit, or if you have a partner and they receive it, regardless of Income, you will not qualify the Guarantee element of State Pension Credit (from 30th April 2005) Support under part VI of the Immigration and Asylum Act 1999.